In city or rural area power transmission line, angle steel tubular towers are often used. Especially in the power transmission line direction need to changed condition, high and middle voltage AC and DC systems are often used. MEGATRO professional provide 110KV angle changed steel tubular tower for every domestic and overseas clients. Tower structures are classified as angle suspension, angle strain, and angle dead-end.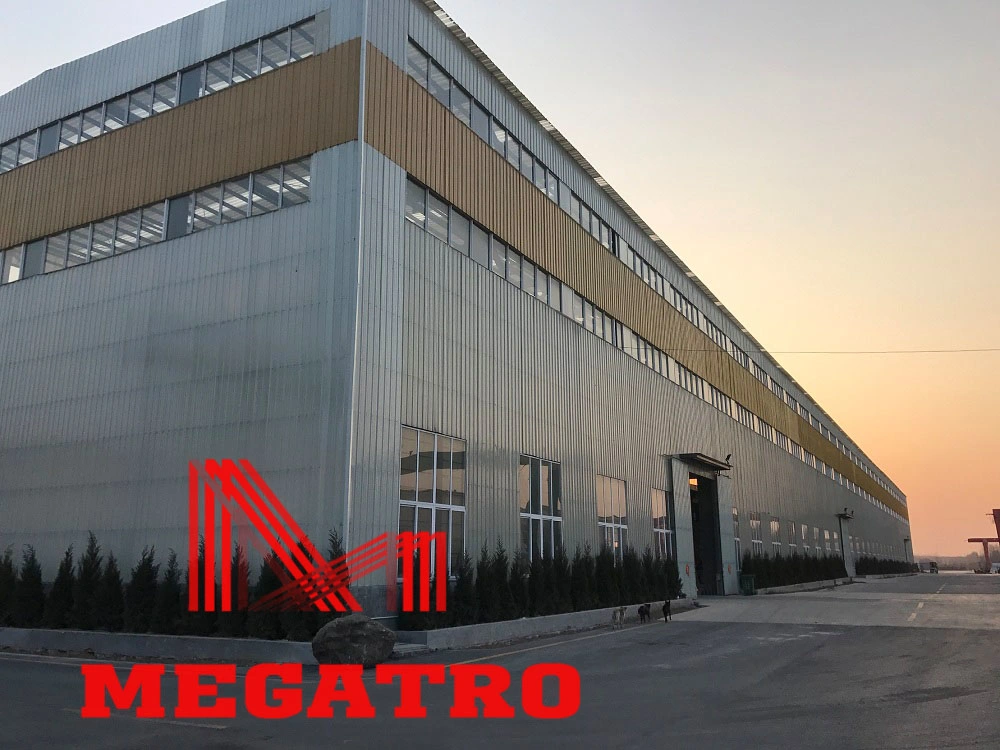 MEGATRO fabricates every structure 110KV angle steel tubular towers by solid steel legs and angle iron cross members & pipes. Structures can reach heights even up to 200 meter as per client requirements.
MEGATRO is one of the few manufactures who assemble a face of every tower section. This attention to quality may not be the cheapest process but it does insure every tower meets our high standards of quality. And it helps to reduce on-site construction cost due to mismatched assemblies.
After fabrication all 110KV angle steel tubular towers are delivered to the galvanizing facility to be Hot DIP Galvanized. Towers are processed through the facility by Caustic Cleaning, Pickling, and then Fluxing. These strict procedures insure years of maintenance free towers.

MEGATRO's 110KV angle steel tubular towers systems can accommodate a variety of cross-arm. MEGATRO also offers a wide variety of accessories and mounts.

Availability size: Based on the customer's requirements.
Material: Chinese material or as per clients requirement
Package: Both parties discuss before delivery
Terms of Payment: L/C, T/T
Minimum Order Quantity: 1 ton
Port of Loading: Qingdao Port
Lead Time: One month or based on the customer's needs
Performance Standard
Besides conform to the drawing and design, the materials and fabrication of tower components shall conform to the Chinese Standard or other standard which clients can accept.
1. GB/T2694-2003 Transmission line tower - - Technical requirements for manufacturing
2. JGJ81-2002: Technical specification for welding for steel structure of building
3. GB9787-88: Measuring and allowable tolerance for hot-rolled equal angle
4. GB709-88: Measuring and allowable tolerance for hot-rolled plate and strip
5. GB/T699-1999: Quality Carbon Structural Steel
6. GB/T1591-1994: Low alloy high strength structural Steel
7. GB700-88: Carbon Structural Steel
8. GB222-84: Method of sampling steel for determination of chemical composition and permissible variations
9. GB/T228-2002: Method for Tensile testing of metals
10 GB/T232-1999: Method for Bending test of metals
11 GB/T5117-1995: Carbon Welding Rod
12 GB/T5118-1995: Low Alloy Welding Rod
13 GB/T8220-1995: Welding wires for gas shielding arc welding of carbon and low alloy steels
14 GB/T10045-2001: Carbon steel flux cored electrodes for arc welding
15 JB/T7949-1999: Weld outer dimensions for steel construction
16 GB50205-2001: Test Standard for Acceptance of Steel Structure
17 GB/T470-1997: Zinc Ingot
18 GB3098.1-2000: Mechanical properties of fasteners-Part 1: Bolts, screws and studs
19 GB3098.2-2000: Mechanical properties of fasteners-Part2: Nuts, and thread
20 GB3098.3-2000: Mechanical properties of fasteners-Part3: Fastening screw
21 GB/T5780-2000: Helical Bolts Grade C
22 GB/T41-2000: Helical Nuts Grade C
23 GB/T90-2002: Flat Washer Grade C
24 GB/T13912-2002: Metal Coating, Technical Requirement

We also adopt British, American and other international standard which client can accept.