Highway Guardrail Beam Post Hydraulic press sheet Pile Driver
Product Description:
The Solar hydraulic hammer pile driver is composed of the chassis, guide rail, hydraulic arm, hydraulic system, hydraulic hammer, diesel engine, electrical, cooling and control systems, pile extracting equipment and pile drilling equipment.
Its characteristics include quick and exact positioning, compact size, lightweight, self-propelled, agile, ergonomic design, easy operation, high efficiency .
Main Features:
1. Solar hydraulic hammer pile driver, using a new hydraulic technology, low consumption, large rotary torque,move the hole and shift the position is convenient.
2. The solar hydraulic hammer pile driver structure is compact, it has a telescopic compensation function when promoting the slide carriage, the slide carriage supported on the ground when drilling, the drilling stability is very good.
3. The drilling rig is mainly used for piling anchoring, well ,photovoltaic solar rotating pile and water conservancy, power plants, open-air mining, road construction and other stonework blast hole drilling and so on.
SPECIFICATIONS FOR HAMMER PILE DRIVER

Pile driver part

Engine power

Kw

80

No. of cylinders

PCS

4

Engine brand

Weicai engine

Working pressure

MPA

16-20

Working flow

L/Min

120

Wheel distance

M

2

Machine size

mm

4100×2000×2200

Machine weight

T

3.5

Hydraulic hammer Part

Drill rod diameters

mm

70

Drill rod weight

KGS

19

Hydraulic hammer weight

KGS

230

Working flow

L/Min

40-70

Working pressure

bar

110-140

Impacting frequency

bpm

500-900

Pile height

M

2-7M

Track shoe part

Working pressure

MPA

20

Rubber track weight

T

5

Total displacement

1860

Total bearing weight

KGS

5000

Walking speed

kw/h

0-3

Ground connection beta ratio

0.036

Pulling capacity

KGS

4300

Clambing ability

≤ 30
Detailed Images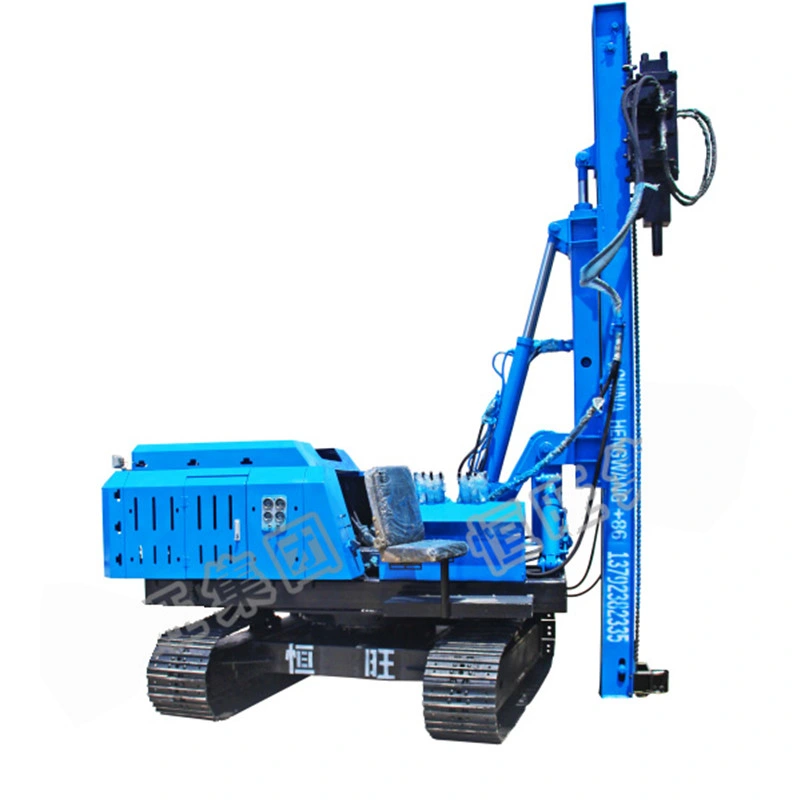 Highway Guardrail Beam Post Hydraulic press sheet Pile Driver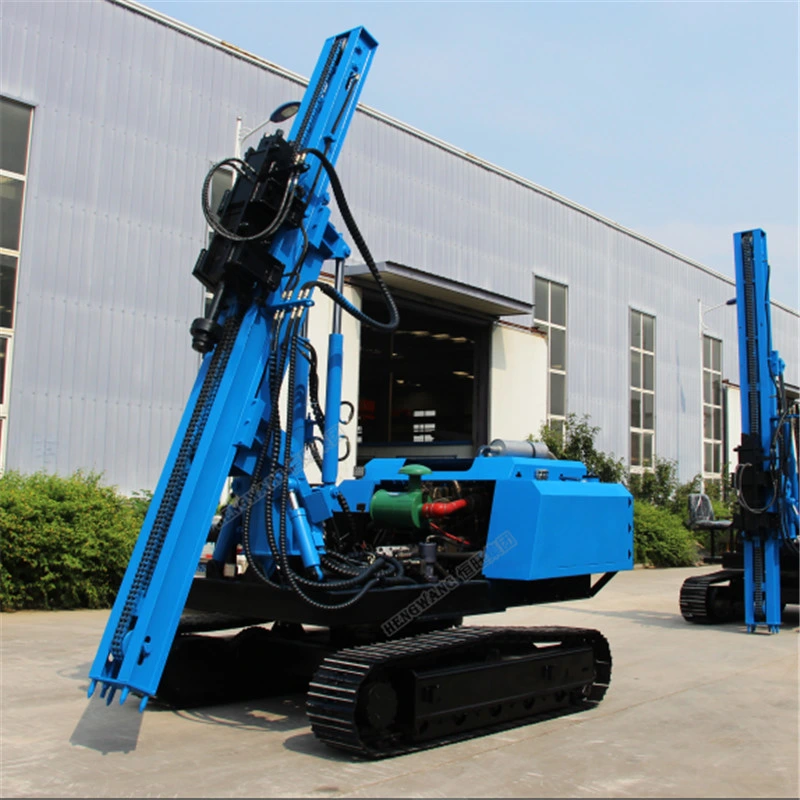 Highway Guardrail Beam Post Hydraulic press sheet Pile Driver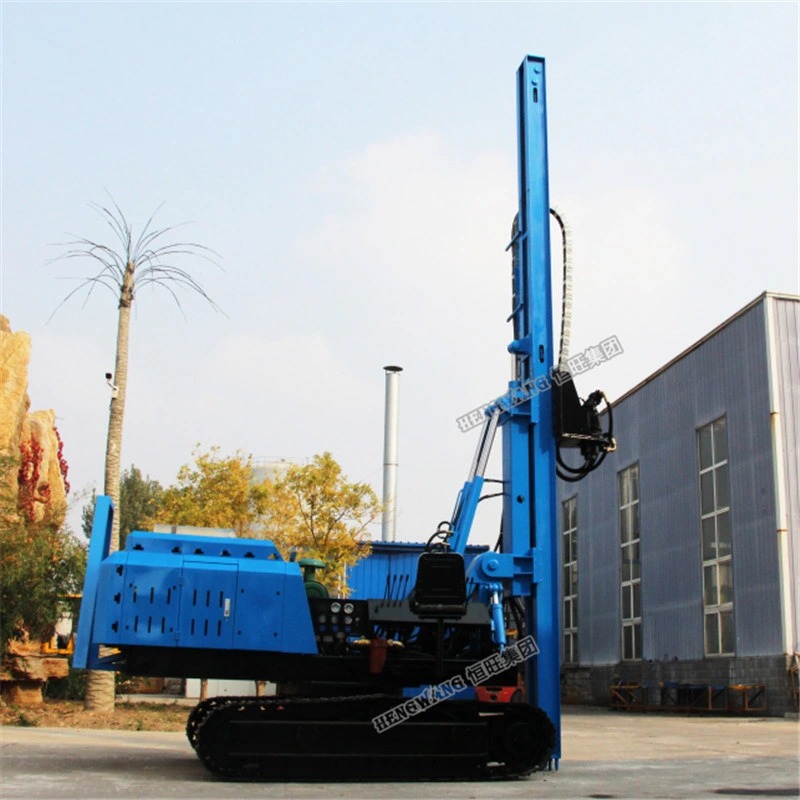 Highway Guardrail Beam Post Hydraulic press sheet Pile Driver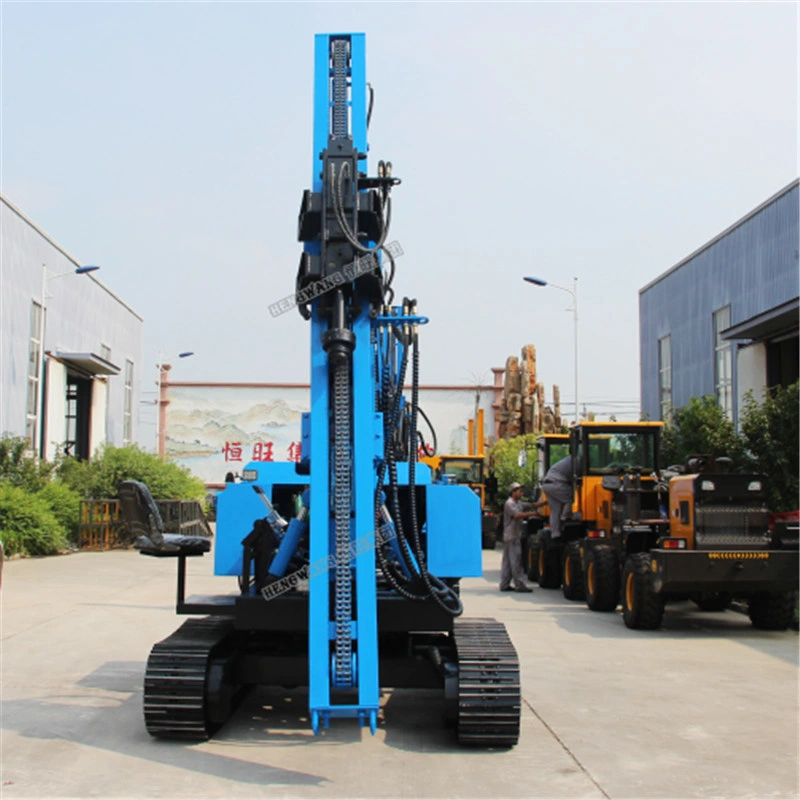 Highway Guardrail Beam Post Hydraulic press sheet Pile Driver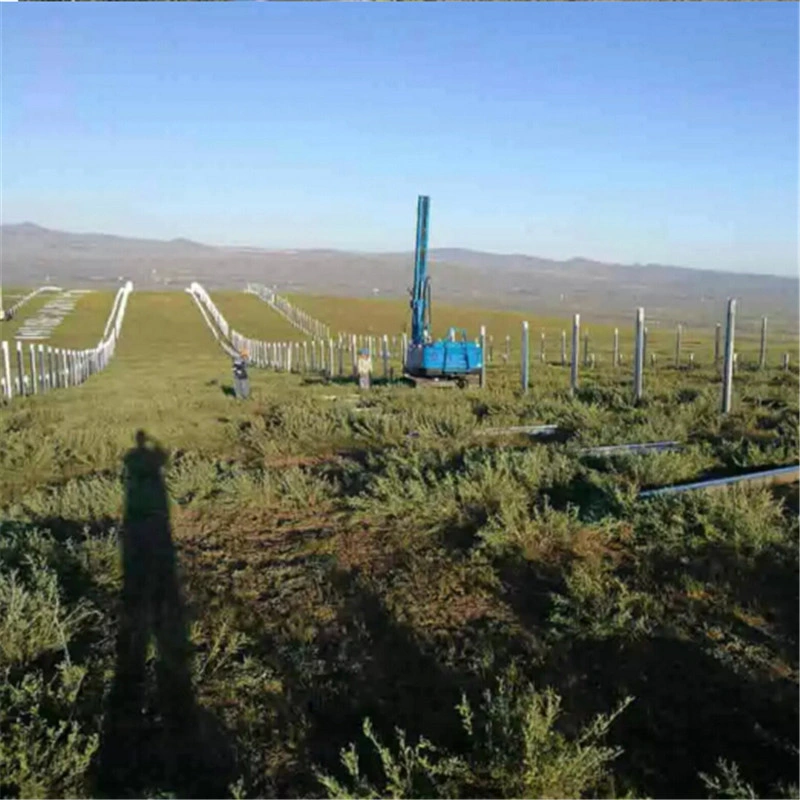 Highway Guardrail Beam Post Hydraulic press sheet Pile Driver
Jining Hengwang Mining Machinery Co., Ltd