Metal Furring Channel/Galvanized Steel Profile/Drywall Light Steel Keels/Light Gauge Steel Studs Or Track Channel /Light Metal Steel Frame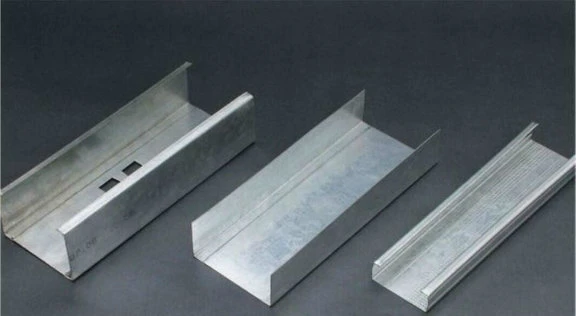 Product

Specification (mm)

Product

Specification (mm)

Main Channel38

38x12x0.8

U-Track 70

70x30x0.4

38x12x1.0

70x30x0.5

70x30x0.6

Main Channel50

50x15x0.8

C-Stud 70

70x40x0.4

50x15x1.0

70x40x0.5

50x15x1.2

70x40x0.6

Furring Channel50

50x19x0.4

U-Track 70

70x35x0.4

50x19x0.45

70x35x0.5

50x19x0.5

70x35x0.6

Furring Channel60

60x27x0.4

C-Stud 75

75x45x0.45

60x27x0.5

75x45x0.5

60x27x0.6

75x45x0.6

C-Stud 50

50x40x0.4

U-Track 75

75x35x0.45

50x40x0.45

75x35x0.5

50x40x0.5

75x35x0.6

50x40x0.6

U-Track 50

50x40x0.4

C-Stud 75

75x35x0.4

50x40x0.45

50x40x0.5

75x35x0.45

50x40x0.6

75x35x0.5

C-Stud 50

50x35x0.4

U-Track 75

75x25x0.4

50x35x0.5

75x25x0.45

50x35x0.6

75x25x0.5

U-Track 50

50x30x0.4

w-channel

35x22x0.4

50x30x0.5

35x22x0.45

50x30x0.6

35x22x0.5

C-Stud 65

65x35x0.4

Edge Channel

25x25x0.4

65x35x0.5

25x25x0.45

65x35x0.6

25x25x0.5

U-Track 65

65x30x0.4

Internal Corner Channel

25x25x0.4

65x30x0.5

25x25x0.45

65x30x0.6

25x25x0.5

C-Stud 70

70x35x0.4

External Corner Channel

28x27x0.4

70x35x0.5

28x27x0.5

70x35x0.6

28x27x0.6
The Advantages of Galvanized Structural Steel Profile:
1. Our products' raw material is high quality hot dipped zinc galvanized steel strip, absolute fireproof and heat insulation, waterproof and antirust, anticorrosive , high durability.
2. Hot dipped zinc galvanized stee strip zinc coating is 80-180g/m2.
3. Double sized galvanization volume make sure that the plaster bone is corrupt and rust resistance.
4. Warm sales in Middle East , Africa , Australia, Malaysia ,and America , which have enjoyed an excellent reputation with high quality and services.
5. Manufacture the special specification products for customers.
6. High quality raw material guarantees the light steel keel of life and good performance of construction.

Application
The product widely used for suspension ceiling system, such as hotels, terminal buildings, bus tations, railways, theaters, shopping malls, office buildings, reconstruction of old buildings, indoor decoration, etc.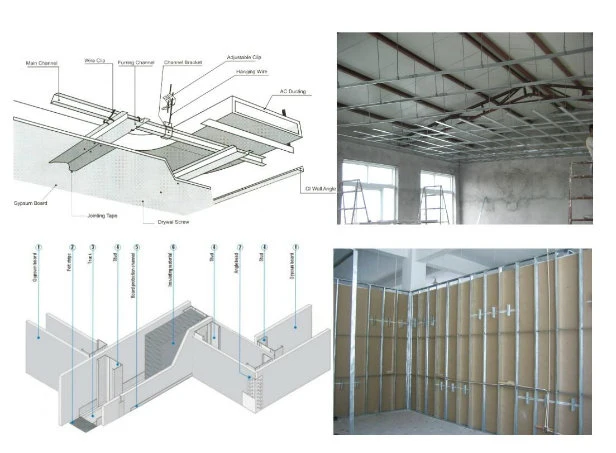 Production&Packing:





Loading: