Product introduce:
1,The cold-formed thin-walled steel members are taken as the basic structural framesf
2,New mechanism plate (OSB oriented particleboard) was used as the structural system
3, With other insulation abd decorativematerials
4,Through factory integrated production and on-site assemblyof housing construction system
Light steel villa Advantage
Earthquake proof, fireproof, LGS Framing life span over 50 years.
Prefabricated House LGS-light gauge steel framing system follows NZ system, adapting advanced
FrameCAD, 50 years life span are guaranteed. Framing system contains: moisture proofing
and thermal insulation roof, the material layers from outside to inside are asphalt shingle,
housewrap, osb board, fiber glass, foil film, adhensive tape, stud, gypsum board ceiling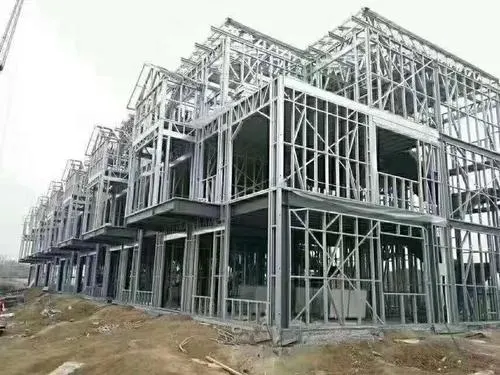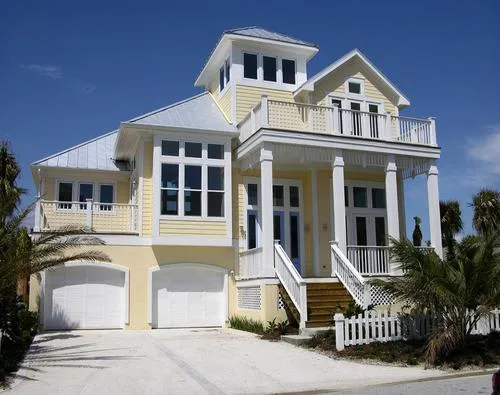 Snow resistance: 1.55kN/m2 basic snow pressure
Fire resistance: up to 1-4h in different designs
Wind resistance: 0.85kN/m2 basic wind pressure, 209km/hr wind speed
Seismic performance: 9 degree of fortification (basic seismic acceleration 0.4g)
Sound insulation performance: external wall (180mm thick wall) has sound insulation volume of 65dB, internal wall (double-sided 0.9mm gypsum board, 140mm wall) has sound insulation volume of 44dB.
Ventilation performance: the combination of natural ventilation and air supply ensures fresh and clean indoor air, and the fresh air volume is greater than 15%.
Impact resistance of external walls: 250kg concentrated impact load
Thermal insulation performance: The thermal resistance value of 180mm thick wall is 4.24k·m2/W, and the thermal insulation performance is twice that of 490mm thick porous block brick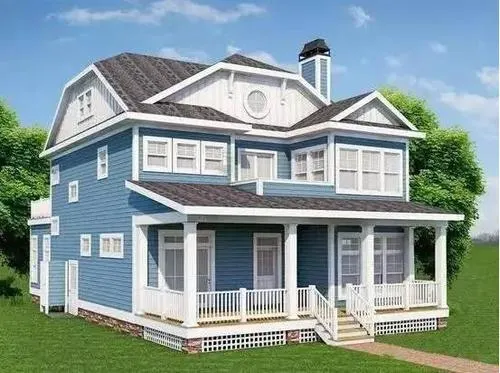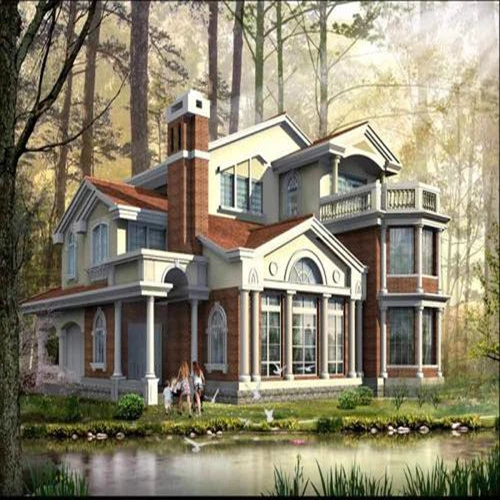 Packaging & Shipping:

Steel strcture villa:According to the customer's requirements to packing or standard seaworthy packing, steel fram in 40OT/40HC, other in 40HC/40'/20'Shipping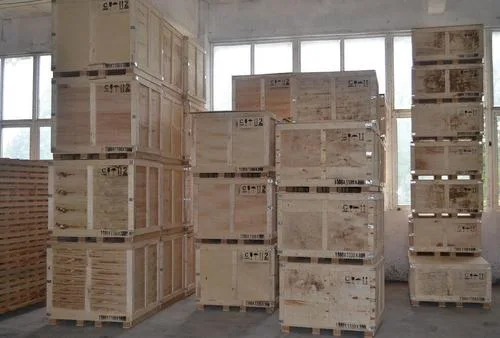 FAQ

1.Q: Could you please design a new and unique prefab house for me?
A: Absolutely! We are able to provide you with not only construction scheme, but landscape design! One-stop service is our superiority with no doubt.

2.Q: What should I provide to build a prefab house?
A: Sketch drawing would be a better reference for us. However, you will never mind if you don't have any. Simply notify us your requirements, such as the area, usage and the stories of the house. Before long, you'll possess an amazing design.

3.Q: How could I ensure the cost of building a prefab house?
A: Firstly, the designing scheme should be accepted. Then, the kinds of building materials should be confirmed since different types and qualities make various prices. After that, we will send you a detailed quotation.

4.Q: How Long does it take to build a light steel prefab house?
A: It depends on the size of the house. Generally, one 50 square meter house five workers 1-3days finished installation, save manpower and time.

5.Q: Is it difficult to build a prefab house?
A: Totally not, you can build the house independently according to the construction drawings as long as you know how to use an electric tool.

6.Q: Does this kind of house can only be used in residential buildings?
A: Not really. It can be used in all kinds of buildings, such as hotel, office, school, entertainment club, light industrial workshop, etc.

7.Q: Is prefab house stable?
A: You are completely safe living in light steel prefab house even if there are hurricanes of 200km/h and 9-grade earthquake.

8.Q: what are the advantages of prefab house compared to the traditional building?
A: Better isolation of sound and heat, better fireproof and anti-seismic, wind resistance, time and labor saving, more usable area, excellent termite-proof capability.