Light steel frame building for school
BUILDING AND CONSTRUCTION
Modular Prefab steel construction Houses
Prefabricated house is made of light steel as steel structure and sandwich panels for wall and roof.The insulation of sandwich panel can be polystyrene,polyurethane,
rockwool and fibreglass
wool
.
As a standardized construction product,it has below main features:Dry installation,no construction garbage caused; Envi
r
onment protective materials adopted,repeated use and low cost;Flexible size and easy to assemble and disassemble with elegant appe
a
rance;Safe and durable.It is suitable for temporary buildings such as dormitory,ca
r
teen,recreation room,washing room,ect.
Characteristics
1.
Easy assembly and disassembly: The house can be assembled and disassembled many times, used repeatedly.
2.
Low cost: unit price range from USD 30/m2 to USD 60/m2 according to customers request.
3.
Fast construction and easy installation.
4.
Environmental protection and economy: Prefab house design is reasonable, easy to assemble and disassemble, used circularly, low wastage, without building rubbish. Average using cost is less than other kinds of building annually.
High Quality Building Projects, Quicker
Red Sea Housing Services (RSHS) offers modular construction services in a resource-efficient, off-site delivery method to enable clients to construct code-compliant prefabricated buildings in a quality-controlled factory setting.
Our modular construction process offers design and planning flexibility: it can be either temporary or permanent, small or large, single-story or multi-story, an individual building, or multiple buildings arranged in a complex or campus. We help create high-quality building projects, built conforming to all applicable codes in far less time than traditional site-built construction, with 'green' consideration in terms of sustainable building materials, labor efficiency, reduced waste, reduced site disruption, and lower transportation emissions.
Highlights of our modular construction services include:
Services Offered:
Site Installation

Engineering & Design

Camp Operations & Maintenance

Power Generation

Turnkey Solutions

Hospitality & Catering

Water & Sewage Treatment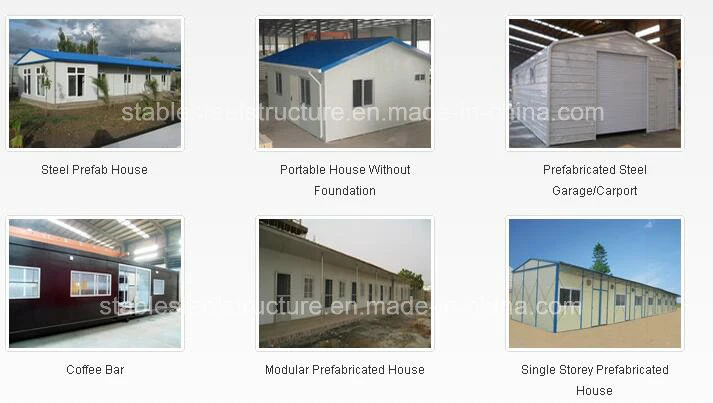 Project Units Applicable:
Accommodation unit, Hospital/clinic/medical facility, Labor camp, Dormitory, Office unit, Dining area, Recreation unit, Kitchen unit, Lavatory unit, Guard house, Drill/rig camp, Hotel Unit, School Unit, Generator unit, Reverse osmosis plant, Waste water treatment unit, Water storage, Water treatment unit, Power generation plant, Relief housing facility, Heavy duty unit, Diesel tank.
CE EN1090 certification
:
Safety Production License (No.150090-03)
State Qualification Class One (No.B1084037152301-6/2)
Quality Management System Certification ISO9001:2008
Environment Management System Certification ISO14001:2004
Occupational Health and Safety Management System Certification
No.

Sort

Name

Specification

1

Specification

length

12000mm

or customized

2

Width

5900mm

or customized

3

Wall height

2800mm

or customized

4

Clear height

2800mm

or customized

5

Roof slope

11 degree or customized

6

Standard accessory

Wall board

50

mm

-150mm

thickness EPS

/glass wool/PU

panel,0.5mm

color

steel sheet

.




13kg/m3 polystyrene foam density. Heat Insulated coefficient is 0.041w/m.k. Heat transfer coefficient is 0.38w/.k.

7

Roof board

50mm

-100mm

thickness EPS corrugated panel,




0.4mm steel sheet,13kg/m3 polystyrene foam density. Heat Insulated coefficient is 0.041w/m.k. Heat transfer coefficient is 0.58w/

/

k.

8

Door(D-1/2/3/4)

SIP single door with dimension of 750*2000mm, furnished with a cylinder lock with 3keys. Doorframe is

steel wood or aluminium.

9

Window(W-1)

PVC, white color, with dimension of 940*1000mm, glazed with glass in a thickness of 5mm, two bay fixed, and two bay sliding, supplied with fly screen.

Window(W-2)

PVC, white color, with dimension of 940*500mm, glazed with glass in a thickness of 5mm, two bay fixed, and two bay sliding, supplied with fly screen.

10

Base beam

H style steel Q345, galvanized

11

Base purline

C style steel, Q235, galvanized

12

Base support

Square steel tube Q235, galvanized

13

Base lifting part

Square steel tube, Q235, galvanized

14

Base channel

Press forming steel plate

or U shape steel

. Q235, galvanized

15

Roof beam

C style steel,Q235, painted

16

Base panel

Plywood with 14mm thickness in room and bamboo panel with 14mm thickness in bath and kitchen

17

Decoration and connection

Color steel sheet, 0.

50

mm thick

18

Option

Decorative floor

PVC or laminated floor

ceramic tiles

19

Drainage system

Provided plan, design and construction

20

Electric system

Provided plan, design and construction

21

Technical parameter

Bearing load

30kg/m2

22

Wind pressure:

0.45KN/M2

2

3

Fire proof

B2 grade

24

Resistant temperature

-20 to 50

Our workshop view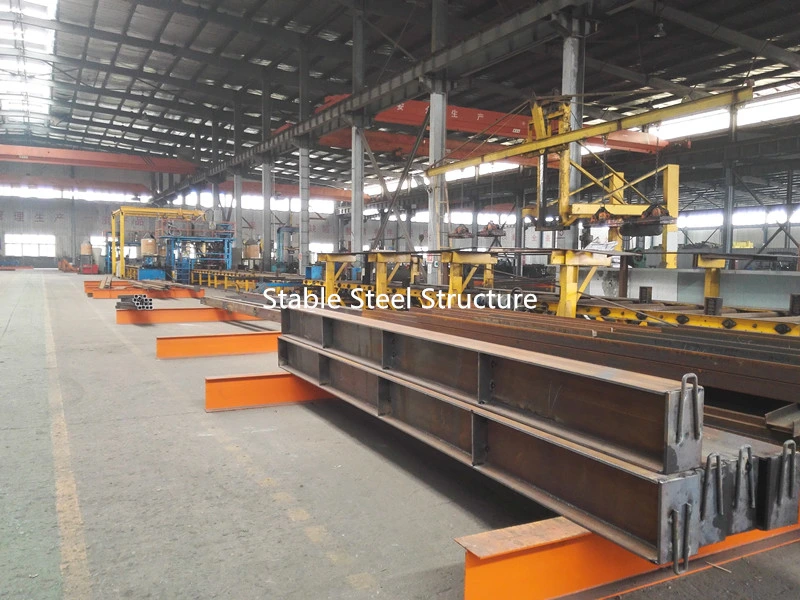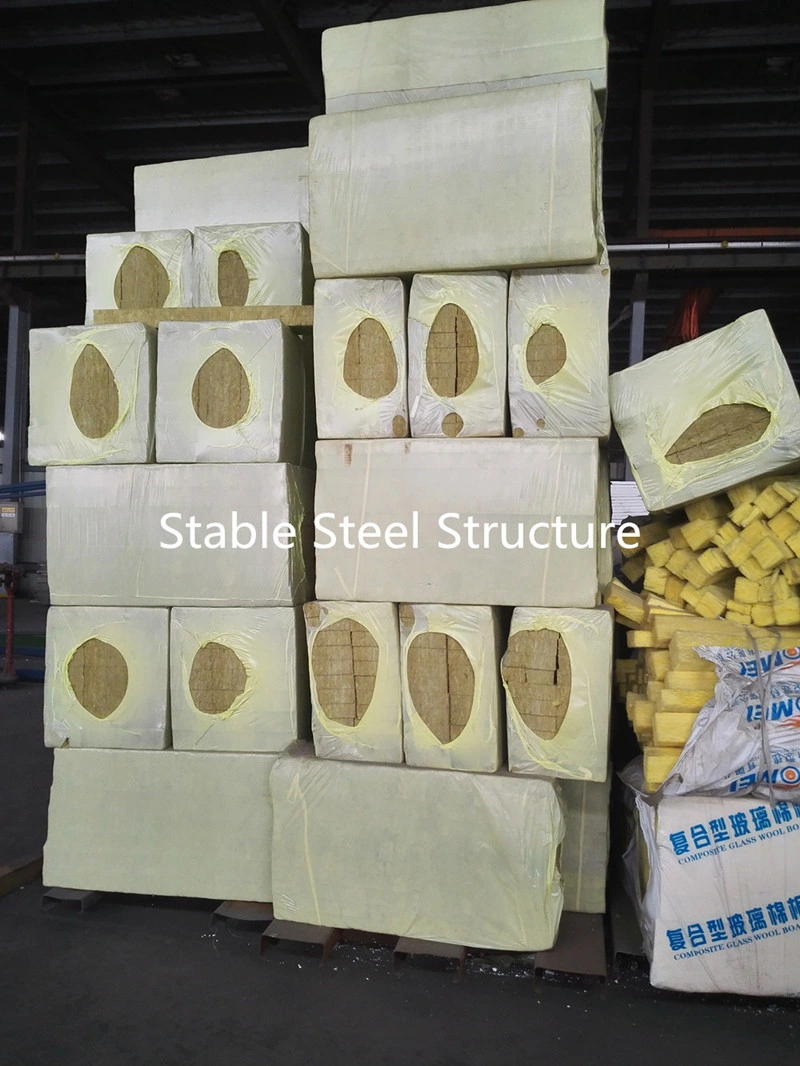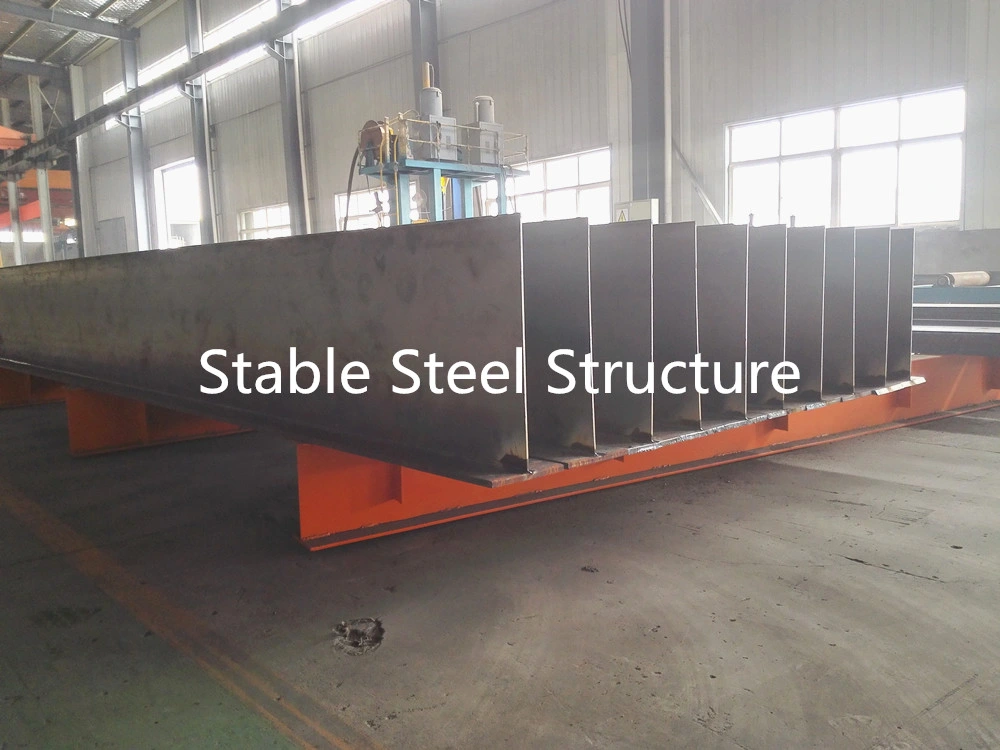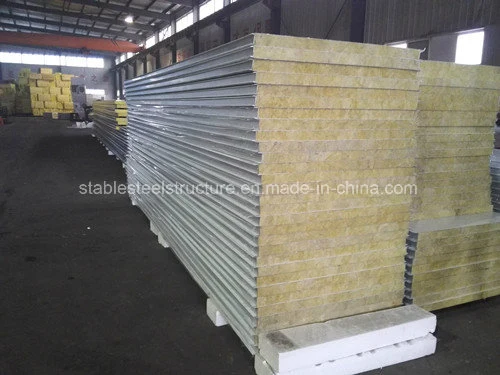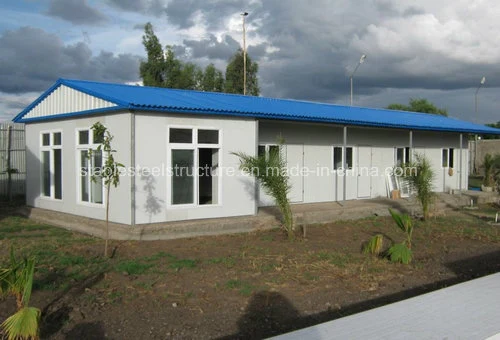 1) Steel structure column,beams will be marked number on it to help you install.

And installation drawings will be offered.
2) We will send you extra bolts,purlins,panels incase of any damage when install.

3)One stop service
4)Will reply your inquiry within one hour.

5)We are concentrate on quanlity so our products are with nice quality.

6) We will offer details packing list when load so could help you unload.

7)We could offer you foundation design for free.
8)We could offer you construction drawing,calculation sheet to help you get construction permittion.

9)We could make 3D drawings for you.

10) We could offer you Form A, Form E,CO,etc to reduce your import tax.