Flame retardant grade V0 Self-leveling material silicone for power substation good adhesion
Description
There are many kinds of Encapsulating silicone rubber. Different kinds of potting silicone have great differences in temperature resistance, waterproofing, insulation, optical properties, adhesion properties of different materials and softness and hardness.

Hong Ye Jie only produce and provide rtv2 silicone rubber for electronic potting, which is consist of two parts, part A and B. Which will vulcanize in room temperature or heated temperature.
Model

Color

Viscosity (cps)

Hardness (A°)

Mixing ratio

Operating

Time(min)

Curing

Time(hr, 25ºC)

Fire resistance

HY-230

Transparent/ Light yellow/ Red brown

<6000
(Adjustable)

30±2

10:1

20~30
(Adjustable)

1~2
(Adjustable)

UL94-V0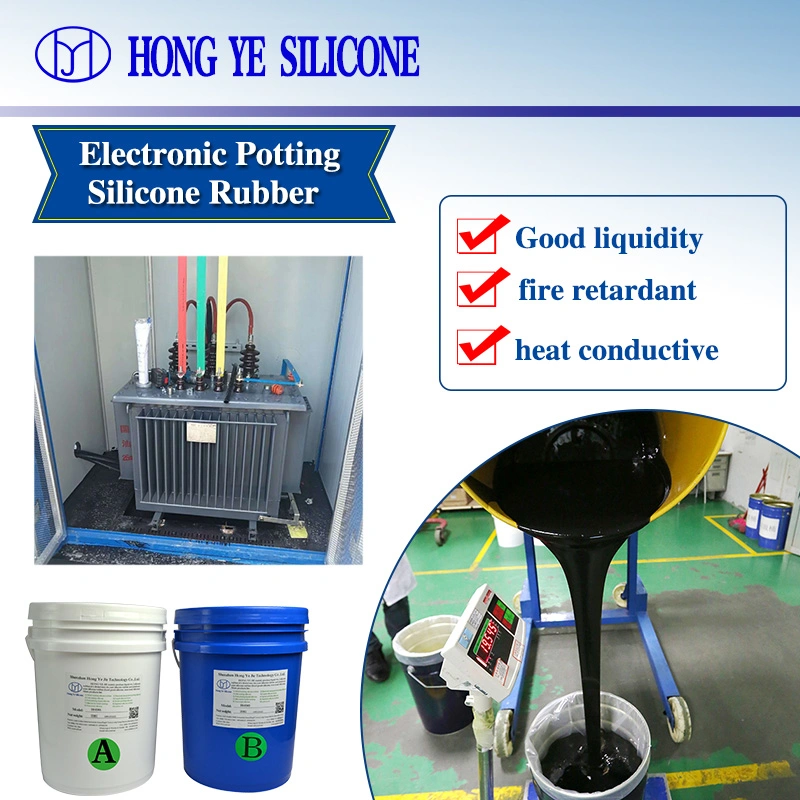 Application


Potting silicone is generally used in all kinds of control modules, and the components are generally poured in order to achieve the basic requirements of moisture-proof, anti-fouling and anti-corrosion. Silicone sealant can reduce stress and withstand high and low temperature impact. For the high power control module, thermal conductive sealing glue is used to achieve the function of heat dissipation.



1.Automotive


Silicone potting compound is used to protect engine control module, ignition wire and ignition module, power system module, brake system module, exhaust emission control module, power supply system, lighting system, various sensors, connectors and so on.



2. Electricity


It has excellent insulation and thermal insulation performance, low thermal expansion coefficient; waterproof performance can make the cured colloid effectively prevent condensate from entering; corrosion resistance can ensure long-term work in acid and salt environment; excellent aging resistance can make its service life up to 50 years, so it is widely used in insulation, moisture-proof sealing, environmental protection and anticorrosion, encapsulation and bonding of cable accessories.



3.Electronics and Radio


Room temperature curable silicone sealant is widely used in the field of encapsulation, filling, bonding, impregnation and coating. It can encapsulate integrated circuits, micro-film components, thick film components, electronic assemblies or the whole machine. The components in the adhesive layer are clearly visible, and the parameters of components can be accurately measured.



4.Power Supply


Due to its unique properties, moisture-proof, hydrophobicity (a performance index of water permeability resistance), electrical insulation, high and low temperature resistance, chemical stability and other excellent properties, some varieties also have radiation resistance, oil resistance and solvent resistance, physical and chemical stability and other outstanding advantages, in recent years, it has been widely developed and applied in the field of power industry, which is typical. Technology-intensive and high value-added products.



5.Sealing and bonding


RTV2 Potting silicone is also as a sealing material sometime, for example for the purpose of sealing and bonding to air filter media for vacuum cleaner.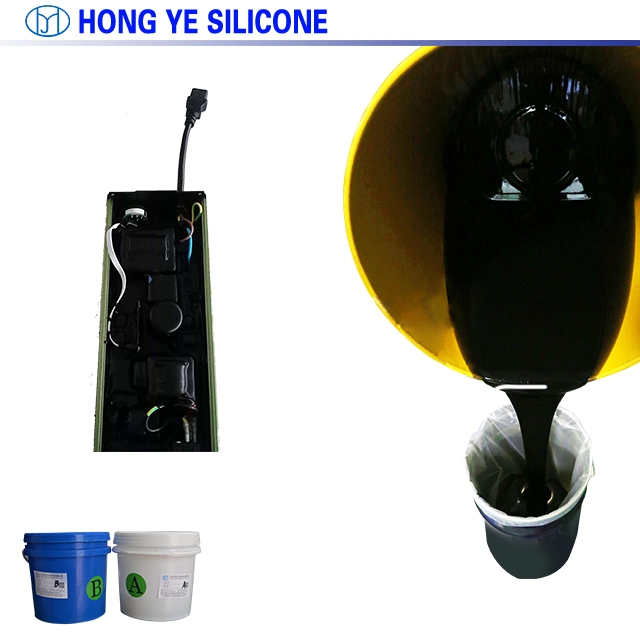 Advantages
1.Good adhesion, flame retardant, waterproof, fire proof, insulation, moisture proof, quake-proof/ withstand vibration, thermal conductive, electrical conductive, Antistatic, excellent flow leveling, adjustable working time, good refracting, and so on.

2.Compared with epoxy resin, it has better modification ability and electrical insulation ability, high and low temperature resistance, climate aging resistance, ozone resistance, hydrophobia, non-flammability, non-toxic, non-corrosive and physiological inertia, etc.

3.Good cold and heat shock resistance, withstanding the cold and heat shock of - 60 C - 200 C, non-cracking, maintaining elasticity, sealing performance, moisture-proof/waterproof performance is superior.

4.After curing, it is an elastomer with good impact resistance, anti-ultraviolet and anti-atmospheric ageing weatherability, no exothermic heat during curing, little stress on electronic components, insufficient strength and low shrinkage.

5.It can be adjusted into flame retardant, insulating and conductive properties, with silicon-oxygen (Si-O) bond as the main chain structure, which is superior to other filling materials in life, poor adhesion and low strength.

6.It can be operated in all kinds of harsh environments without too much requirement for the environment (Moisture, salt fog, dust, vibration, heat, deep sea, cold, etc.).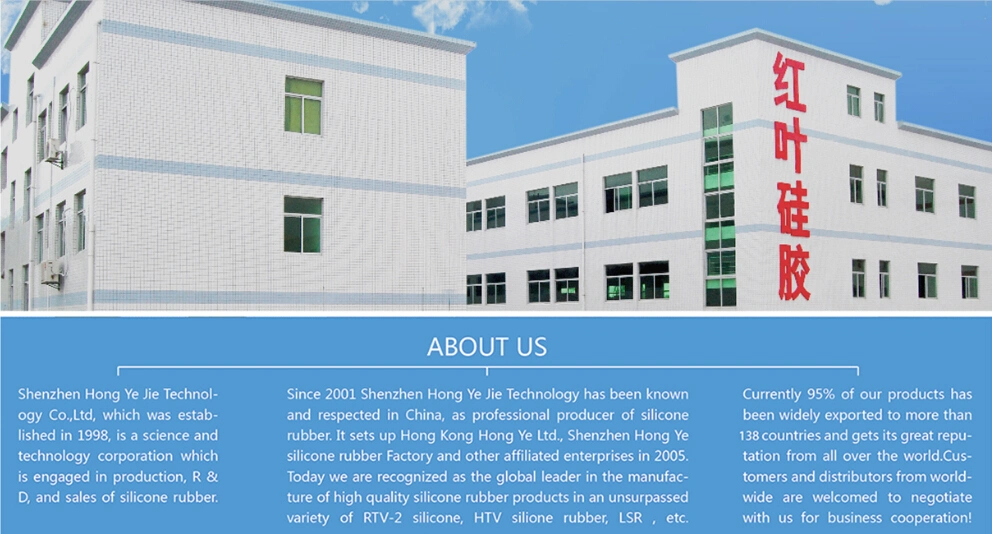 Advantages of Hong Ye Silicone
1) 21 years rtv2 silicone factory
2) Exported since 2006
3) Exports to 138 countries
4) 14 years on alibaba.com, 12 years on made-in-china.com, a trustworthy company
5) 12 experts of R&D, QC staffs
6) 6000 square meter factory
7) Free training of silicone technique
8) Free silicone samples
9) Return and exchange are accepted while quality problems occurred