Double Girder Gantry Crane 32t/5t 50/10t for Lifting Steel roll
Product description
This double beam gantry crane is applied to open air warehouse or railways for loading and unloading as well as lifting work. Accompanied with particular lifting tools, it could be used for containers in the ports.
It is widely used in open warehouses, material stocks area, cement plant, granite industry, construction industry, engineering industry, railway station to lifting and loading unloading goods. It also can be used together with other lifting appliance for special purpose.
This machine uses AC frequency converter, PLC control and equipped with intelligent all Chinese "state monitoring control system". It is composed of beams; Crane traveling mechanism adopts separate drive. All mechanism is operated in the operation cabin; Crane power supplies are divided into cable and sliding wire, please choose one of them when you make an order with us.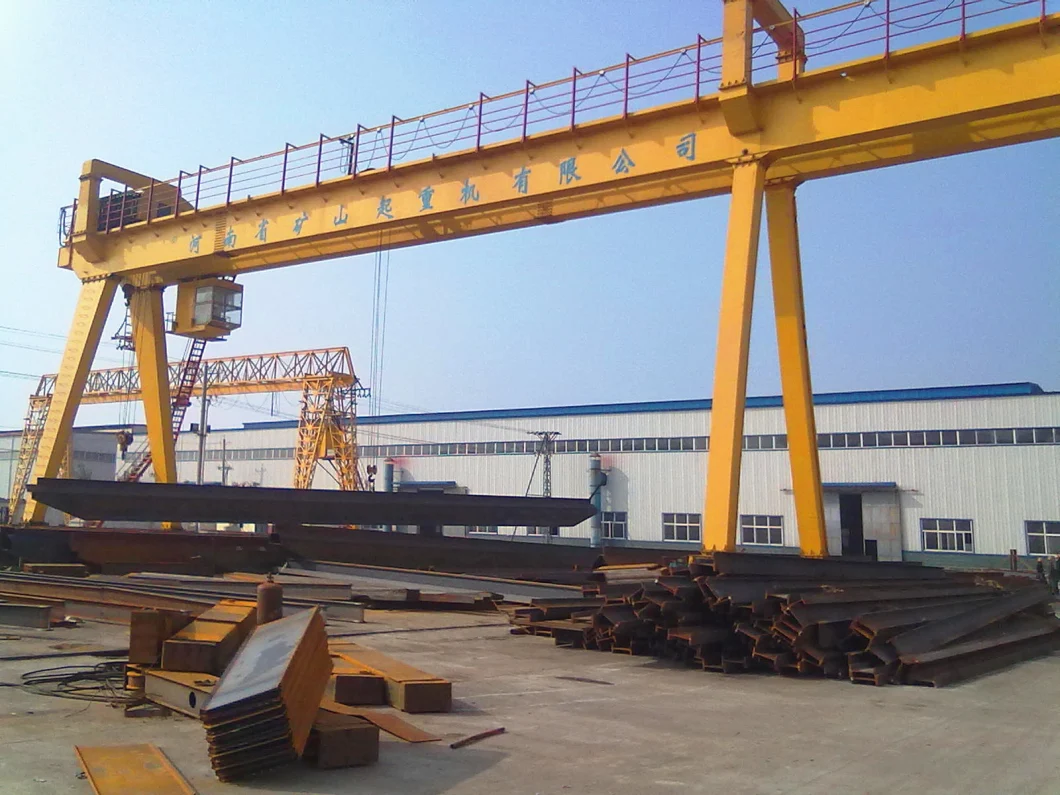 Feature:
1)Reasonable structure
2)Favorable performance.
3)Smooth starting and stopping
4)Safe and reliable traveling.
5)Low noise, commodious cabin and good view.
6)Convenient maintenance, excellent exchangeability for parts and computers.
7)Saves electricity specifications.
Lifting Capacity
t
10
16
20/10.0
30/10.0
36/16
50/10.0
Span
m
11-35
22 26
26 30
32
Working System
Medium
Medium
Medium
Medium
Heavy
Heavy/ Medium
Lifting Height
Main
m
11.5
10.5 12
10.5
10.5
11.5
12
Aux
11
12
12
13
Speed
Hoist
Main
m/min
18.4
12.3
9.2
10.4
10.4
6
Aux
18.4
18.4
12.3
18
Trolley Travelling
43.8
44.5
44
44
53
38.13
Crane Travelling
54.6 51.2 48.4
51.2 49.1
51
51.2
51.1
43.8
Total Weight
t
63.2--135
75.5-105.5
79-132
125.4 130
142 148
204
Max. Wheel Pressure
t
23-40
36.4-23
30-42
35 36
38 39
48
Rail Recommended
P43
P50
P50 QU70
P50
P50
P50
Power Source
380V 50Hz 3phase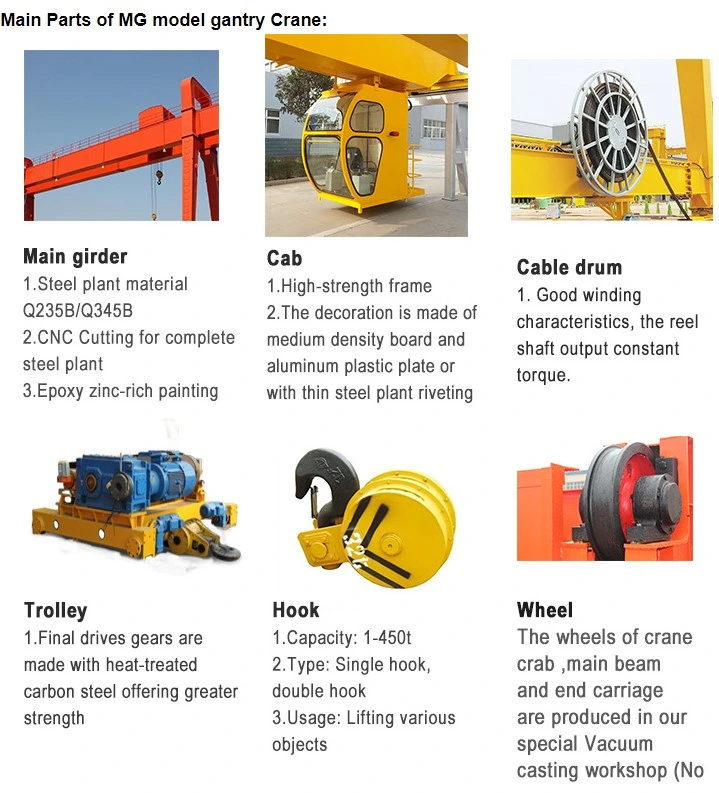 Attention:
Safety is the most important issue for cranes. To ensure the safety,It is prohibited to use the equipment in the combustible, explosive or corrosives environment.(Need explosion proof type for this).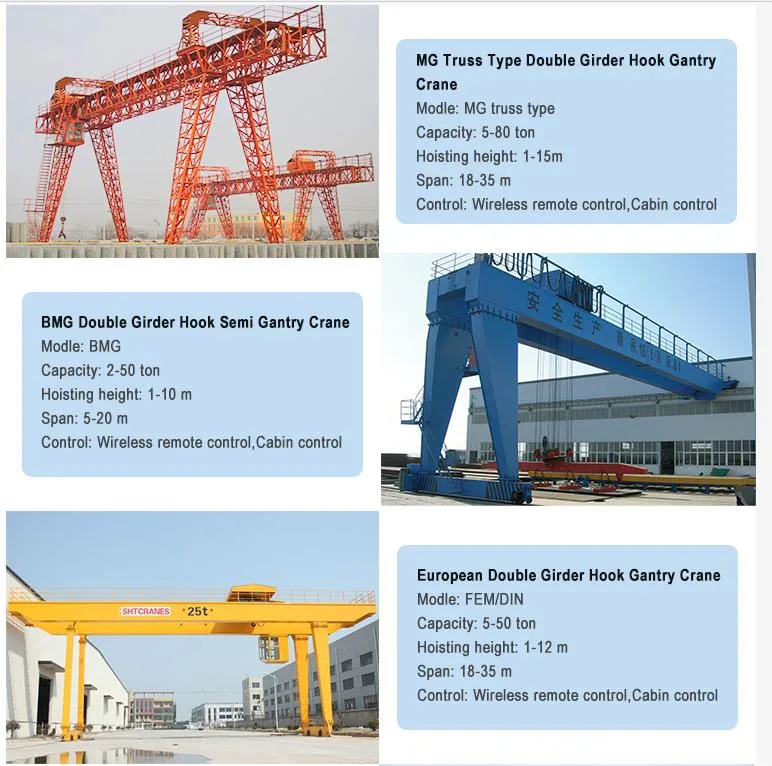 Main Product:
Henan Mine Crane
meet the demand factory, workshop, port, mining, waste disposal, goods scattered, petrochemical, aerospace, military and other industries of universal bridge crane, overhead crane price 20 ton 5ton, eot crane, door crane, universal gantry crane, rubber tyre and rail mounted container gantry crane, four link type portal crane, quayside container crane, crane, crane hook, mining grab crane, gantry crane, ship loader, grab bucket ship unloader, stacker reclaimer, dredger, mobile platforms and other types of hydraulic crane.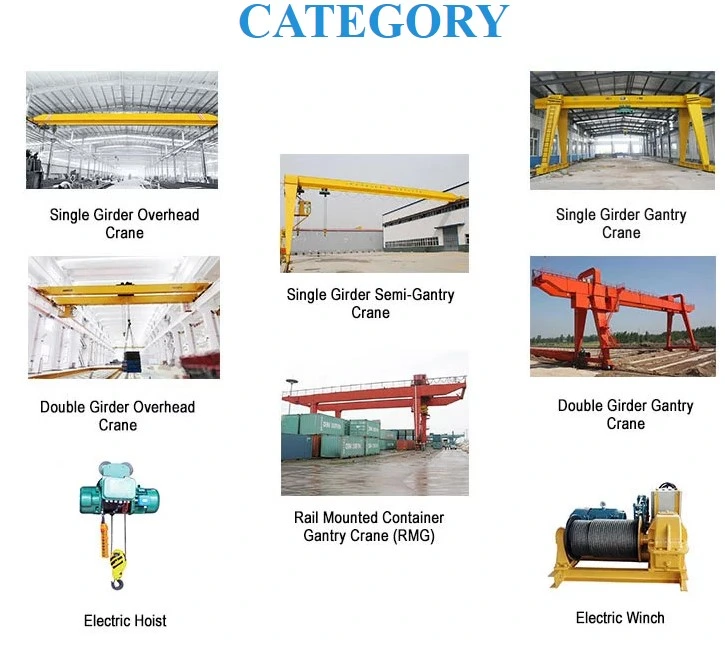 Company Introduction: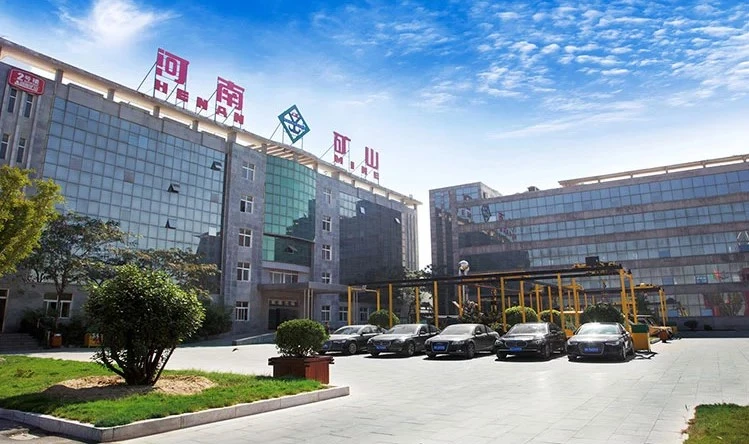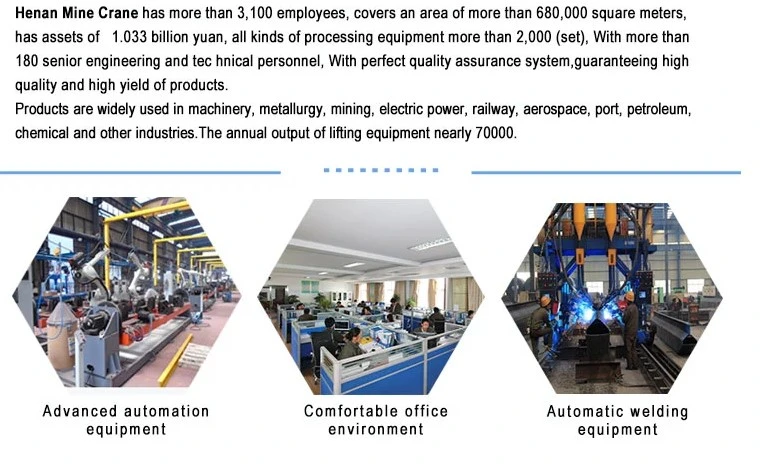 Packing&Shipping: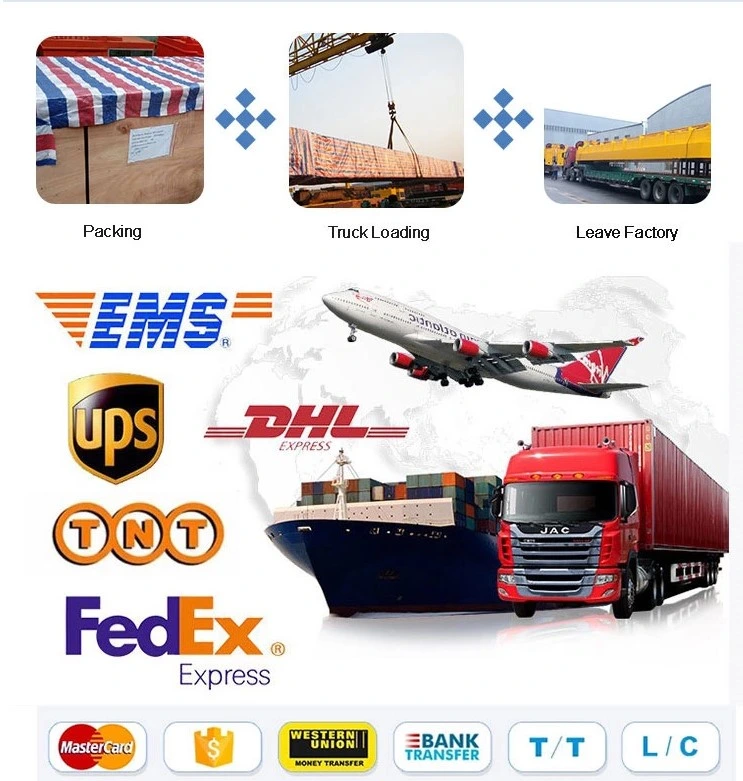 Customer Visit: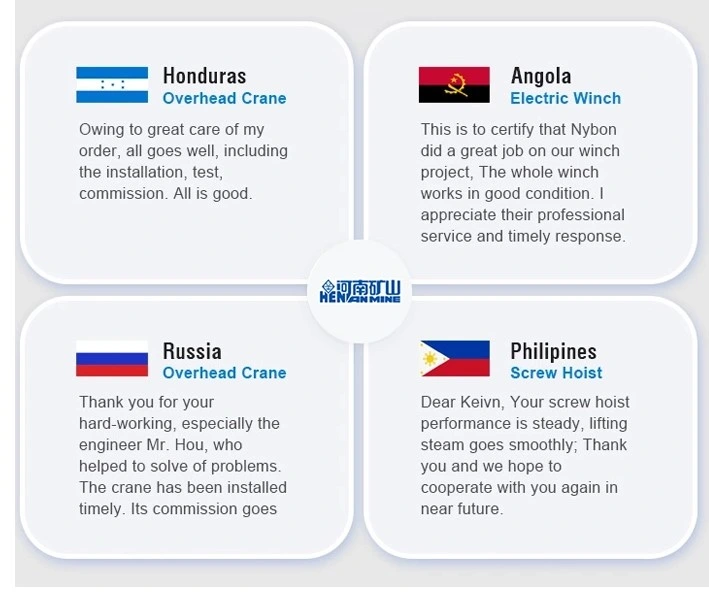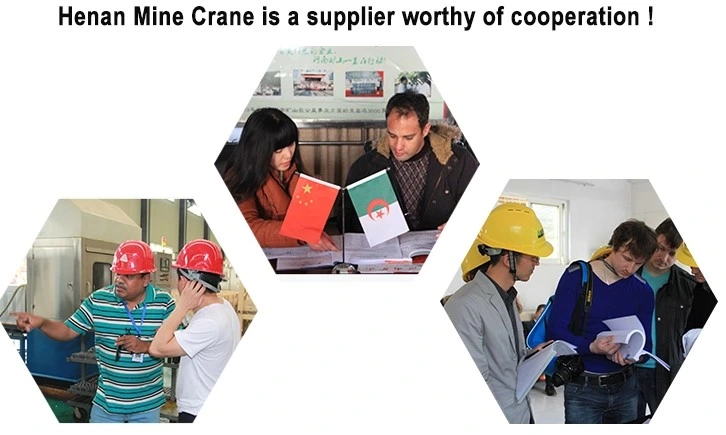 FAQ: